High Quality , Wholesale Price - Walls and Floors
Introducing WIFi Ceramics, a professional supplier of mosaic tile for all your projects. Whether you're working on a kitchen backsplash or flooring a bathroom, we carry a wide selection of mosaic tile supply that fit any style. From vibrant colors and intricate designs to simple unsanded grouts and pre-mixed thinsets, choosing the right mosaic tile can help turn any room into a work of art!
Our easy-to-use website makes it easy to browse our catalog and find exactly what you need. Best yet, our knowledgeable staff is always here to answer questions, provide expert advice and give helpful tips throughout your project. So if you're looking to buy some mosaic tiles for your next renovation project, check out WIFi Ceramics – we have just what you need!
#1.Natural Stone Mosaic Tile
Natural stone mosaic tile is an appealing and decorative option for surfaces such as countertops, walls, bathroom or kitchen backsplashes and flooring.
Unlike ceramic tiles which are man-made from natural sources such as clay and shale, natural stone mosaic is made from rock fragments of pre-existing stones found in nature like marble, granite, sandstone, travertine and more. These pieces are usually much smaller than traditional tiles so they can be used in intricate designs and to create stunning visual effects.
Natural stone mosaics stand out because of their incredible colour variation which comes from the elements found in the other rocks used to make them-- adding warmth, making each tile truly unique. Additionally, their non-slippery surface makes them a safe choice for anywhere you have large floor spaces like lobbies or outdoor areas.
Pebble mosaic tile is another unique and elegant natural stone material, found in nature as river rocks. It consists of smooth, rounded pieces of various types of stones in a variety of colors, hand-filled onto mesh-backed sheets.
The resulting tile makes a stunning flooring and wall covering choice, as its irregular texture adds visual interest to the space while still providing an easy install and long-lasting durability. Pebble mosaic tiles are especially ideal for wet installations such as showers and tub surrounds due to their slip resistance. With proper care, it can last indefinitely, making it a wise investment for any home improvement project.
Blog series:Pebble Stone Mosaic Tiles Create A Nature Space
                           Best Reasons for Choosing Stone Mosaic Tile
Browse our product pages of natural stone mosaic tile.
#2.Glass Mosaic Tile
Glass mosaic tiles are becoming increasingly popular in modern art. Using a variety of materials and techniques, creative professionals are able to craft stunning works of glass mosaic tile art.
Great skill and precision goes into the miniaturization and placement of each colored glass piece, resulting in designs such as abstract patterns or pastel images that can take months to complete. Regardless of their composition, glass mosaic tiles have an unmistakable shimmer and a characteristic lightness that makes them excellent for decorative purposes both indoors and outside. Whether used as a backdrop in an entryway or on its own as wall decor, glass mosaic tile art is a visually appealing addition to any space.
Blog series:Why We Say Yes To Art Mosaic Tile?
3D glass mosaic tile is another exciting decorative material that adds style and texture to any space. This type of tile consists of several small squares of color-saturated, durable glass that are backed with mesh before they are mounted to a suitable surface.
The 3D aspect comes into play when the tiles are installed in a particular pattern or "mosaic" which will give depth and interest to walls or other surfaces. Additionally, these tiles resist heat well and there is no need for sealing or topping, like some natural stone products require. The low maintenance needs coupled with its attractive looks make 3D glass mosaic tile a great addition to any home.
Blog series:Create The Perfect Kitchen With Backsplash Glass Mosaic Tile
                           10+Trend Glass Mosaic Tiles For Pools 2023
Browse our product pages of glass mosaic tile.
#3.Shell Mosaic Tile
Shell mosaic tiles are an excellent solution for adding a natural, organic touch to any space. The tiles are made from re-purposed shells, which have been collected, cleaned and cut into small pieces. Once the recycled shell pieces have been cut to size, they can be creatively arranged in numerous patterns to form beautiful mosaics.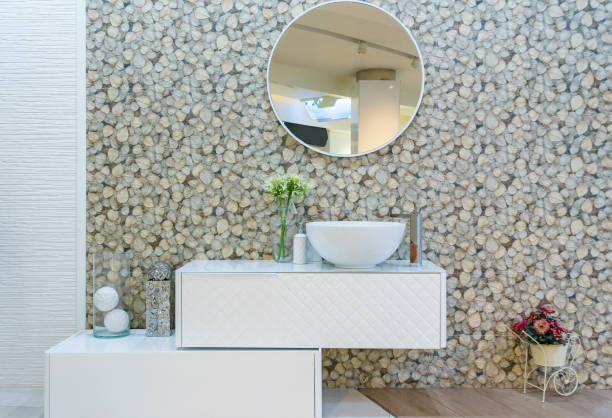 These eye-catching designs are not only aesthetically pleasing but also incredibly sustainable. Since they are made of upcycled materials that would otherwise go to waste, it preserves both financial and environmental resources. Plus, shell mosaic tile is very easy to install and maintain, making it great for DIY projects as well as professional construction jobs.
Blog series:Mother of Pearl Tile Shower∣You Might Like It 
Browse our product pages of shell mosaic tile.
#4.Ceramic Mosaic Tile
Ceramic mosaic tiles are a popular option for adding decoration and structure to any home or commercial building. They are generally made from porcelain or stoneware clay and designed in an array of shapes, sizes, colors, and patterns that provide aesthetic appeal.
Ceramic mosaic tile is durable and a great value due to its low cost, long life expectancy, easy installation, minimal maintenance requirements, and spacious design options. For these reasons, homeowners often choose ceramic mosaic tile for their walls and floors when it comes to making lasting improvements to their homes.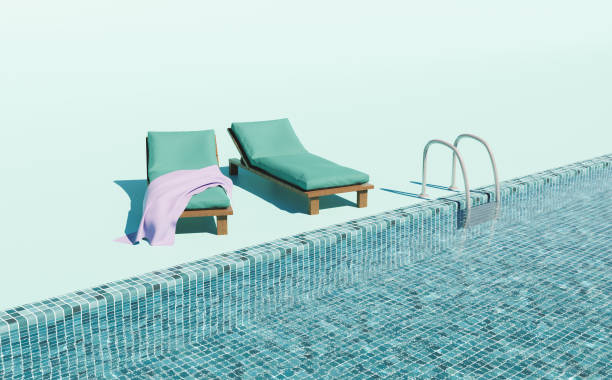 Ceramic mosaic tile also can be an ideal choice for pool applications because of its versatility and numerous benefits.
Not only is ceramic pool mosaics incredibly durable, but it also provides a wide range of options for creating unique pool designs. With ceramic pool mosaics, you can choose from almost any color or texture to create stunning results with ease.
Ceramic pool mosaics has low water absorption rates, meaning it won't absorb the chlorine from your pool that might otherwise damage it over time. And since ceramic pool mosaics are waterproof, you don't have to worry about them degrading due to water exposure or potential spills. What's more, because these tiles are non-porous and finished with enamel glazes, they resist staining, algae growth and other build up commonly seen on surfaces in a pool environment.
Browse our product pages of ceramic mosaic tile.
Also for more info about ceramic mosaic tiles, please check:Ceramic Mosaic Tile∣FAQs∣New Designs
#5.Peel and Stick Mosaic Tile
Peel and stick mosaic tile is an innovative and modern product designed to revolutionize the way that homeowners, designers, contractors and DIYers embellish all types of wall surfaces.
Consisting of materials like LVT, PVC, SPC , or aluminum connected to a backing paper or mesh with adhesive for easy installation, peel and stick mosaics are an effective way to transform the look of any room without having to engage in the traditional tiling process. They are an ideal choice for quick, hassle-free updating of backsplashes, accent walls, shower stalls and more due to their water-resistant materials.
Browse our product pages of peel and stick mosaic tile.
Discover Your Perfect Mosaic Tile
At Wifi Ceramics, we're passionate about helping our customers find the perfect mosaic tile for their project. We believe that everyone deserves to have access to beautiful, high-quality mosaic tiles and that's why we offer such a large selection on our website. With so many options to choose from, you're sure to find the perfect match for your style and needs.
Contact us today to learn more about our mosaic tile supply and how we can help you complete your project on time and on budget!